Disability Pride Through Wearable Arts 2017 & 2018
Disability Pride Through Wearable Arts 2017 & 2018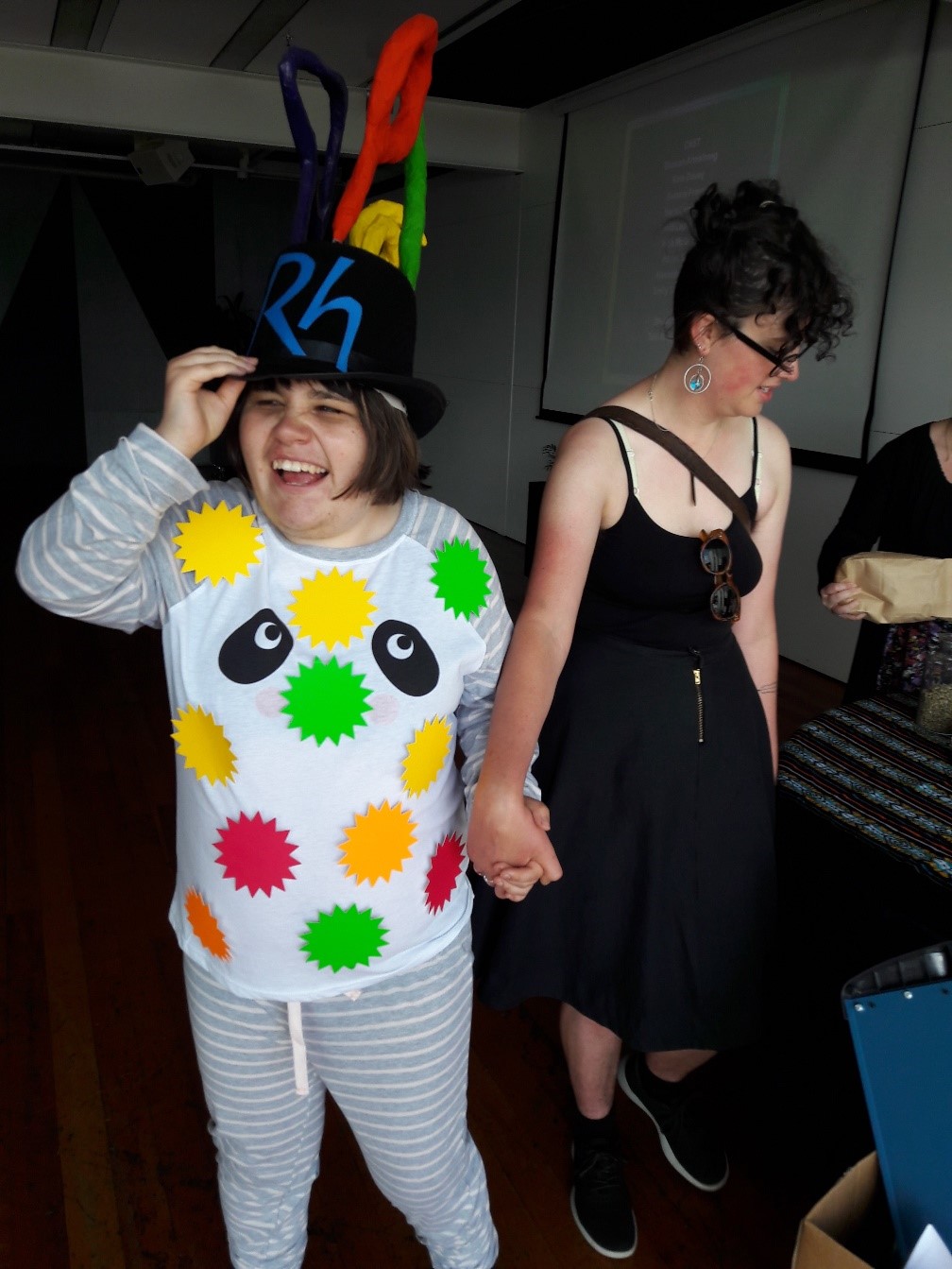 Over the last two years we have had Wearable Art events in Wellington as part of Disability Pride Week celebrations. Each year the project has started with putting an invitation out to anyone who might be interested in creating or helping to create a wearable art piece for disability pride week.
Disability Pride Week Wellington have partnered with our friends Vincents Art Workshop in Wellington City. Here is a link to Vincent's website https://vincents.co.nz/
Vincents provided the artistic space for us to meet and learn about, design and create our wearable art pieces. The Vincents staff help us to think about and develop our ideas and design our pieces. Both years we have started off with a Wearable Art workshop led by a Vincents Art Workshop Tutor. The tutor shows and talks with us about the ideas and messages that can be expressed through wearable art. They show some examples of what people have created and share ideas about materials and techniques for creating pieces.
In 2017 we scheduled a morning each week where wearable artists and team members could work at Vincents together. People can also work on their pieces at home or anywhere that suits them. Some artists worked by themselves and others in groups. In 2017 the wearable art was shown by the artists on the waterfront (see/read description of the Tele Tiger photo above).
Last year we had a two day weekend workshop at Vincents to create our pieces. Our Disability Pride Wearable Art was shown at the Disability Pride Rally at Te Whaea – The National Dance and Drama Centre.
One of the pieces was created by Wellington artist, disability activist and cook Paul Holmes. Paul identifies as having learning disabilities and ADD. His 2018 piece was called 'Disabled Oompah Loompah' and was modelled by Sylvie MaCreanor to the Oompah Loompah music from Charlie and the Chocolate factory.
Paul explains his wearable arts piece:
"I wanted to make something whacky because wearable art is bland. An Oompah Loompah is boring in Charlie and the Chocolate Factory because they're all the same person! But we're not all the same. A disabled Oompah Loompah was like a Rainbow version of an Oompah Loompah. My message is that people should have pride in being disabled. Disability can be invisible, some are visible. We need to put everyone out there."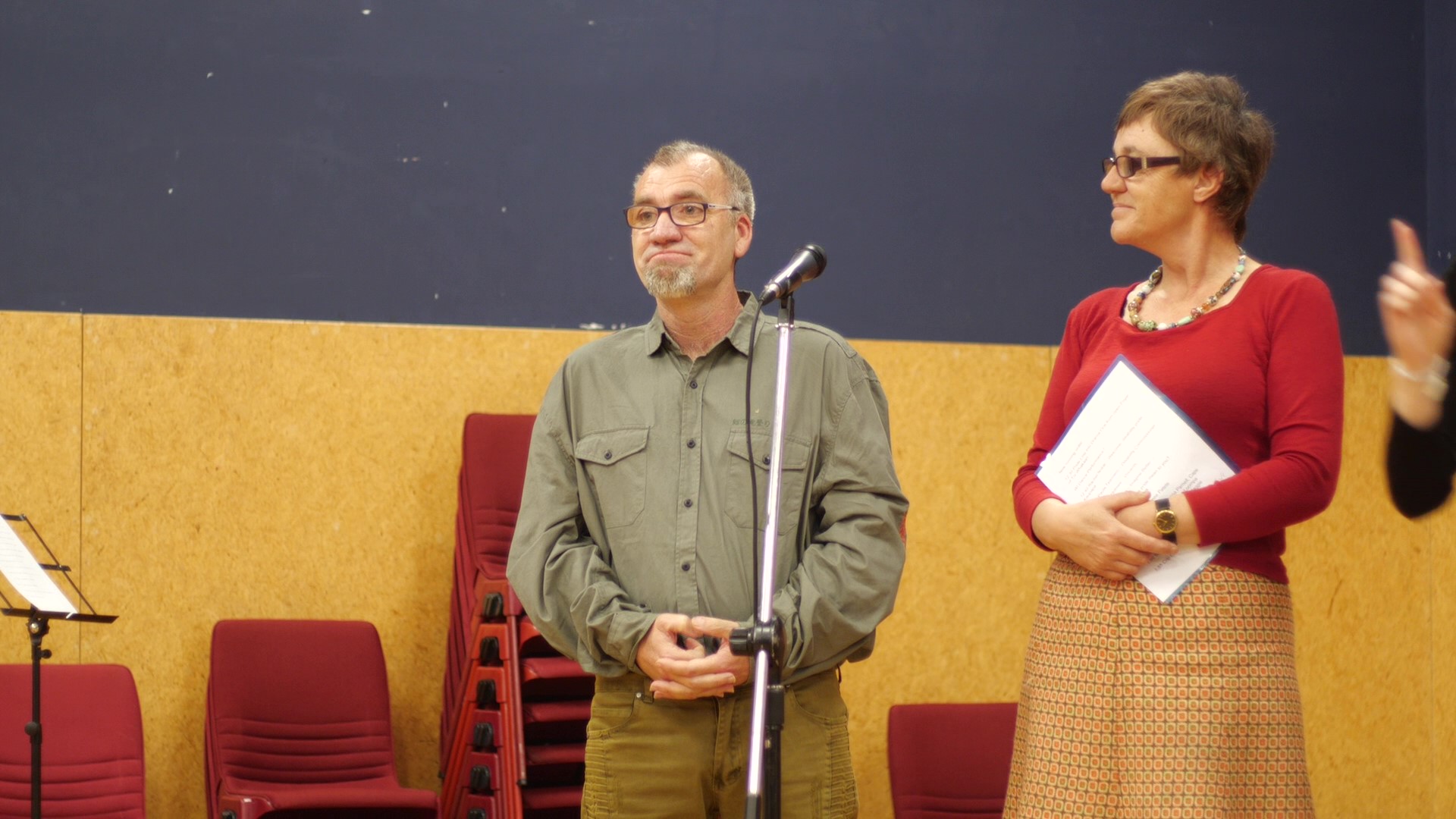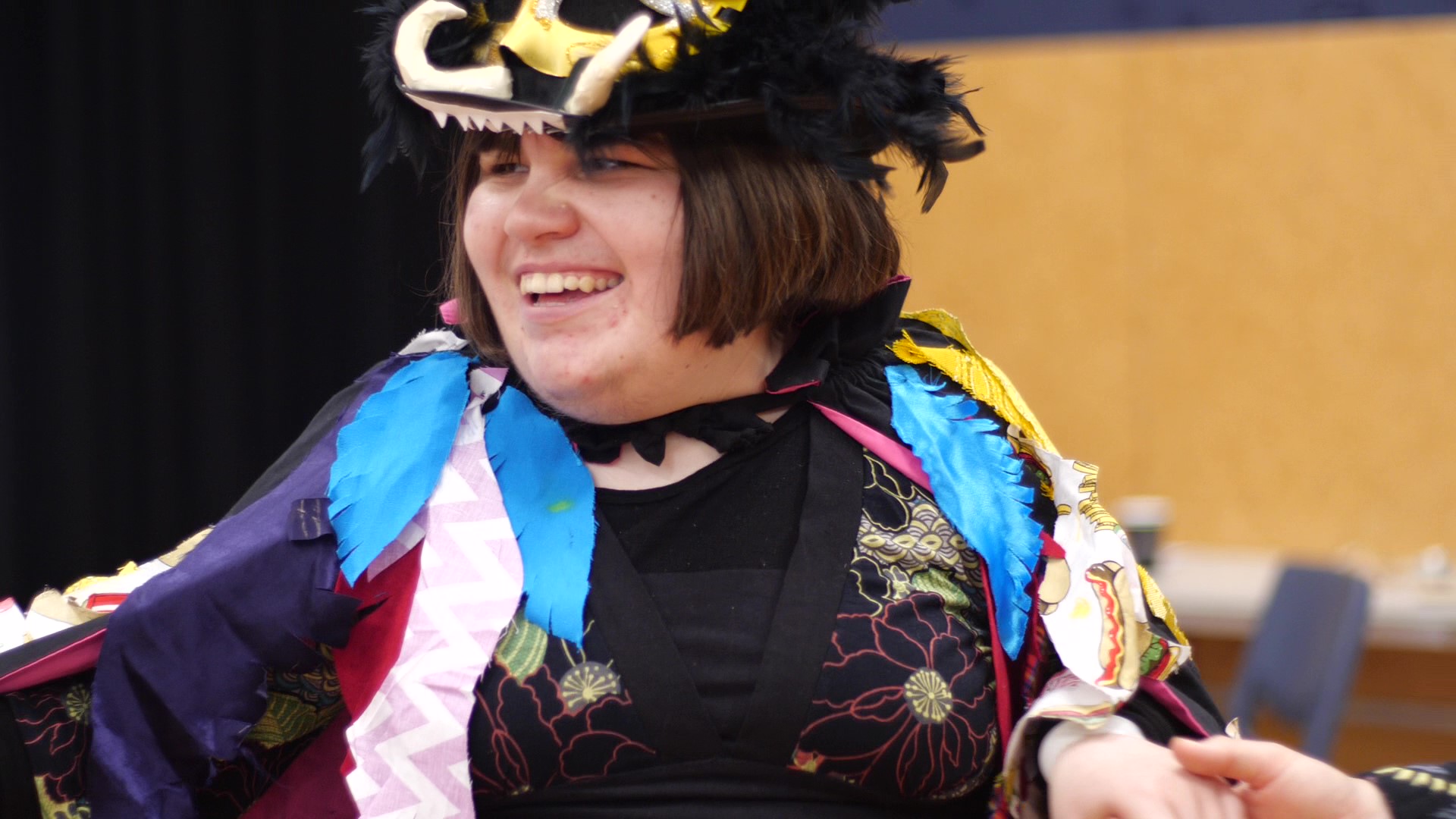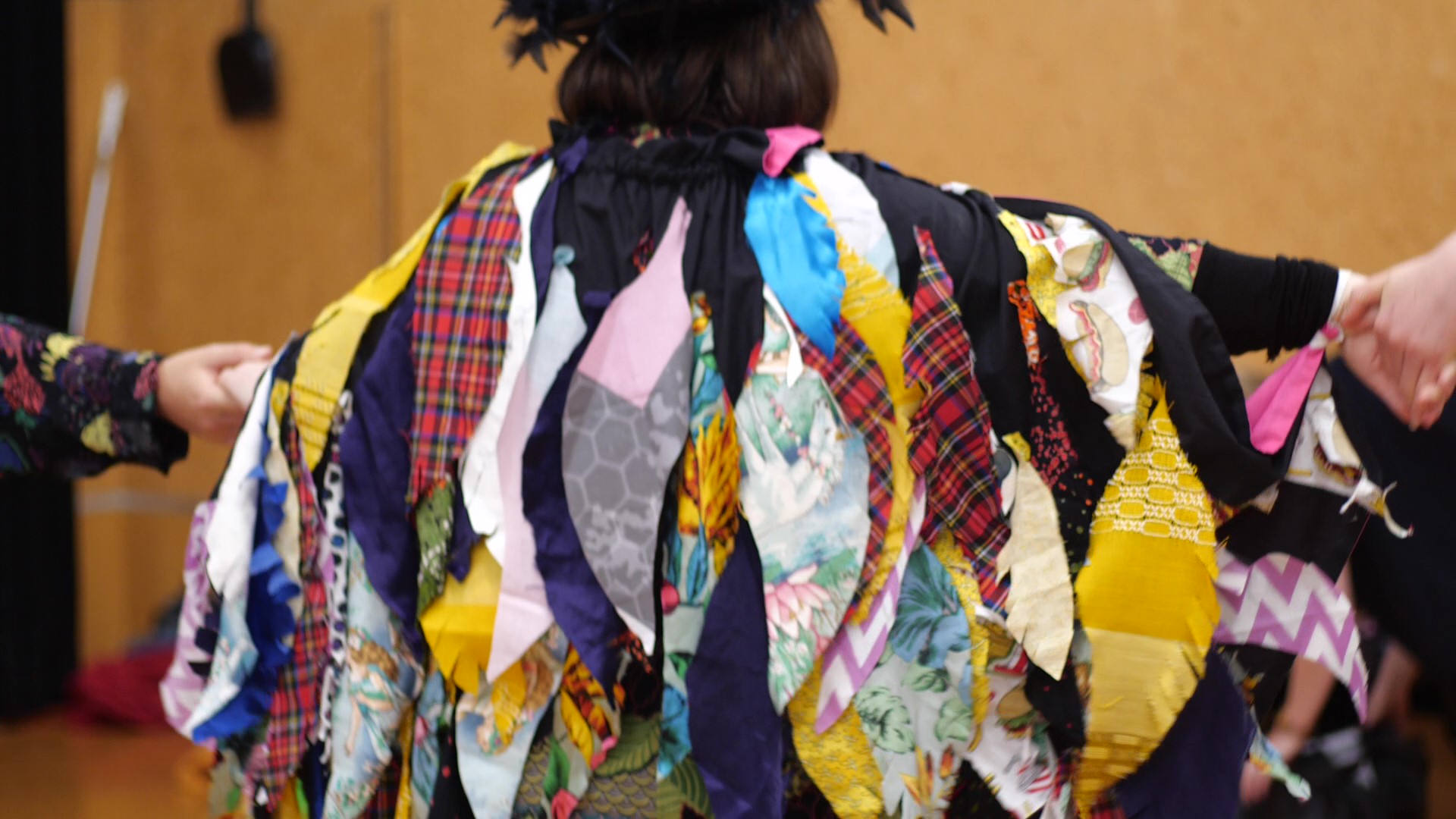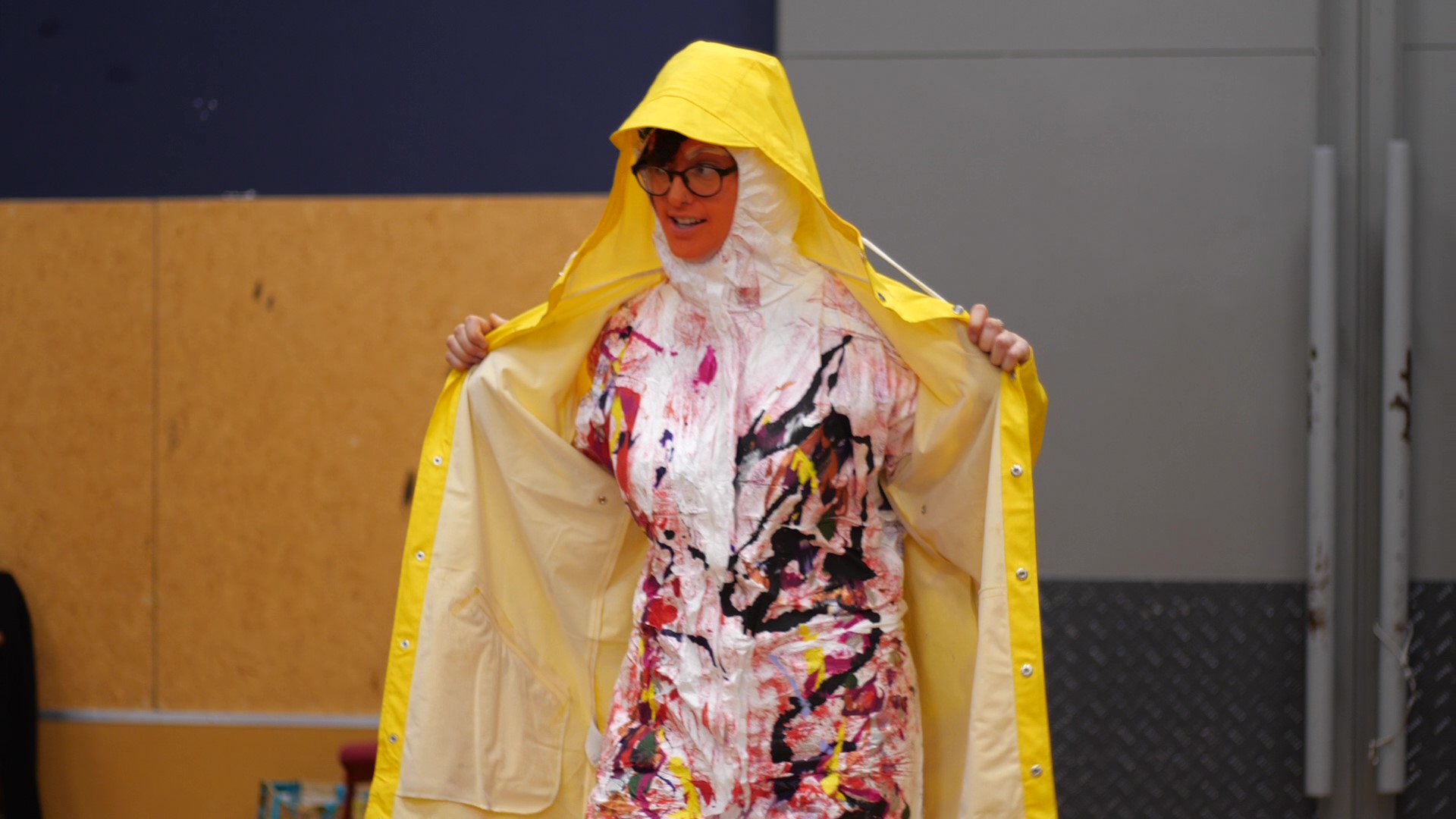 Wellington Wearable Arts 2019
We want to grow our Disability Pride Through Wearable Art project year by year through the involvement of more local community arts spaces, networks and artists. This year Pablos Art Studios has joined Vincents Art Workshop in providing a space and support for wearable art artists.
DPW 2019 wearable art pieces will be shown as part of the Disability Pride Parade & Celebration on Wellington Waterfront, Saturday September 21
Anyone who wants to be part of creating wearable art in Wellington 2019 can come along to Vincents Art Workshop or Pablos Art Studio any time and get started. For more information and support please contact DPW volunteer Bernadette Macartney, bernadettemacartney@outlook.com
Pablos Art Studio and Community Connections are also partnering in a Disability Pride project and exhibition ALL ACCESS in Wellington in December this year
Thin about doing disability pride through wearable arts in your community!!!
If you want to do disability pride through wearable arts here are some tips and ideas.
Start small!
You don't need very many people to create a statement through wearable art so if there is a small group interested this year that is all good. The people who participate and those who see and touch the wearable art will benefit hugely no matter how many pieces. If you want to grow the project in future years, you will have learnt from this year's experience and will make new connections and maybe bigger plans for next time.
Enjoy yourselves!
It's about the experience of wearable arts designing and making more than it is about the final product, even if you're really hooked on the product! Use the project as an opportunity for disabled people, our communities, families and allies to connect, be visible, have fun, create and celebrate disability pride together.
Use a space to host and house the project
A project could be based in a community arts space, early childhood centre, school, disability hub, community hall, or even at home if you have room and don't mind the mess!
Find people to help organise the project
Look for a person or people who might be able to run a wearable art workshop for you or plan to run one yourself.
Disability Pride Week projects are led by or in partnership with disabled people, they are about expressing and celebrating disability as a positive identity and being proud as disabled people.
Resources – reduce, reuse, recycle!
Wearable art can be made from many different sorts of materials and you don't have to spend lots of money or use expensive things. It's about being creative… Your community may have a place that collects, recycles and gives away objects and materials that can be used in wearable arts making. Some people also have stashes of cool stuff at home. If you base yourself in an arts space you should have most of what you need available.
Work together!
People are resources too! Some people like to work on their pieces by themselves. Others like to work in a group with people working alongside them to help create their piece. It's good to try to cater for people's preferences and for help to be available for everybody when they need it. A larger group might could work on one piece together as the entire project.
Show and celebrate the Wearable Art!
This could be as simple as joining in on another event or you could think bigger and organise a variety performance event, parade or stand alone show.
You could find a place, like a community space or art gallery to exhibit pieces after or instead of a live showing.
Invite each artist to choose music if they want it and to decide how there work is shown.
Artists could choose to have their wearable art modelled by another person or they could model it themselves.
Raise awareness by inviting people from the local media to see the pieces and learn about disability pride.