Disability Pride Week values:
Pride, Presence, Participation, Authenticity, Citizenship, Partnership, Equality
Disability Pride Aotearoa
Disability Pride Aotearoa is a loose collective of disabled people and allies.
Vision: Aotearoa New Zealand is a place where disabled people can be proud of themselves and their country.
Mission: As Disabled people we have the opportunity to celebrate and communicate our pride through activities that share our stories and creativity.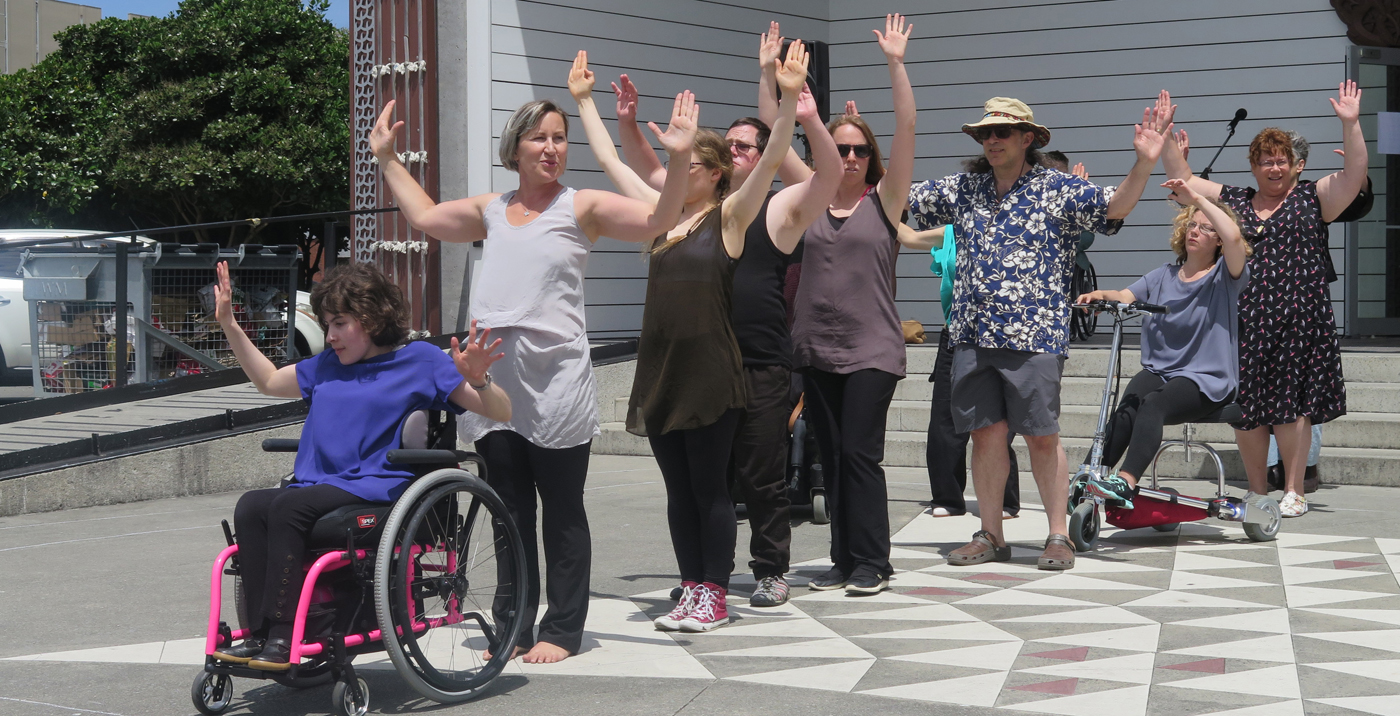 What is disability pride?
We see disability pride as a concept central to creating the Aotearoa we want to live in, as we work individually and collectively to get there. It's about countering the shame we've so often internalised about ourselves or about speaking up. Through increasing our own visibility and embracing our identities, we influence the change we want to see by empowering each other and the disability community.
When the Rainbow community, Māori, Pacific people, people of colour, women and others have claimed and validated their shared identities, they have made incredible strides, rejecting prejudice and demonstrating bold and proud affirmations of who they are. Now it's our turn.
Disability pride means different things to different people - that's okay and normal. It also makes a whole lot more sense in context.
Check out Stories and reflections from disabled people and allies on disability pride.
See past Disability Pride info here
Disability Pride Week logo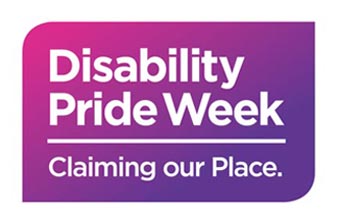 The white words "Disability Pride Week" sit inside a speech bubble. From the top, lefthand corner the pink colour changes to purple then blue as it moves across to the bottom righthand corner.
The words are bold and confident. The bright pink, purple and blue remind us of a coral reef, an ecosystem with a rich diversity of sea life living together harmoniously. It is this ecosystem Disability Pride Week seeks to achieve in New Zealand
Who do we mean by disabled people?
We are guided by the UN Convention on the Rights of Persons with Disabilities, which states:
"Persons with disabilities include those who have long-term physical, mental, intellectual or sensory impairments which in interaction with various barriers may hinder their full and effective participation in society on an equal basis with others." (Article One: Purpose)
The UN Convention on the Rights of Persons with Disabilities
The United Nations Convention on the Rights of Persons with Disabilities (CRPD) is a legally binding international human rights treaty which addresses the rights of people with disabilities. It was adopted on 13 December 2006 and entered into force on 3May 2008.
The CRPD created the United Nations Committee on the Rights of Persons with Disabilities. The Committee monitors how states implement the CRPD by making observations on reports submitted by states. The Committee can also offer guidance on how particular elements of the CRPD should be interpreted by writing 'General Comments'.
Article One of the Convention says the purpose of the present Convention is to promote, protect and ensure the full and equal enjoyment of all human rights and fundamental freedoms by all persons with disabilities, and to promote respect for their inherent dignity.
This Convention is based on the 1948 Declaration of Human Rights and outlines what these rights look like for our community. New Zealand played a lead role in the development of the Disability Convention with Don McKay as the Chair of the ad hoc committee. Many disabled people in New Zealand had input into its development. Hon Ruth Dyson with Gary Williams, CEO of Disabled Persons Assembly, signed the Convention as the first step for the New Zealand Government to begin the process of realising these rights in New Zealand.
The convention embraces a paradigm shift from seeing disabled people as objects of charity and pity to one where we are "rights holders".
UN International Day for Disabled People
The UN International Day of Disabled People is commemorated on 3 December each year. The day aims to promote an understanding of disability issues and mobilise support for the dignity, rights and wellbeing of people with disabilities. It also seeks to increase awareness of gains to be derived from the integration of disabled people in every aspect of political, social, economic and cultural life. It is an opportunity to celebrate our lives too.